Volunteers the cornerstone of every nonprofit
June 21, at 6:
We spent four years in the program and during that time became part of the Cornerstone family. We participated in all aspects of the program; hosting kids, guys and girls nights, attending functions, softball, satellite, camp-outs, Friday fitness, Sunday bike rides and Awakenings.
All of this helped me learn more about myself and make positive changes in my own life. A special element of the program is the Adventure Learning Program ALPthe kids that participate in this learn that they can do things they never thought possible.
You can see the transformation as they build self esteem, achieve goals and find happiness without drugs or alcohol. Because of this program, I was able to find hope that one day my son may choose to be sober. The gift I was given by this program is peace.
The credit for this gift goes to the counselors, parents and kids of this program. He was ruling our house, all our time was consumed with either dealing with him, trying to determine what and why he was doing what he was doing and how we could get him back on the right path and out of a life of drugs and theft.
Fortunately what I learned was that his life lesson were not my responsibility and all my frustrations, fear and sadness for him and for my husband who so desperately missed and wanted a relationship with his son were nothing to do with either of them but all related to my own baggage.
After working through these items with my sponsor I was able to find my own voice and gain some self-esteem which I never realized I was missing because I was living in so much ego thinking I had everything under control.
Now I am able to better let others take care of their own responsibilities without getting involved as well as love myself for who I am and set clear boundaries for what I need to live a healthy life.
I am not perfect and neither is everything I deal with but I no longer feel like I live on a roller coaster and enjoy being able to have serenity even if the addicts in my life are in their addiction or not. I could not have done this without the help and love of the Cornerstone group.
I will be forever grateful to this program, the staff, the teens and parent group. We thought we were doing the right things for our kids, but instead were enabling them and their addictions. By working the program, and continuing my own AA program we were truly able to do the right things for our family.
It is parent driven recovery and the parent group and counselors have been awesome. We met people with similar circumstances, and learned to talk to others and enforce personal boundaries.
I have formed some of the best relationships of my life, and restored sanity to my daily life.This post really hits home. I run the in-house media production department for an international non-profit. All the issues raised in this post are ones that our department struggles with every day. Volunteers are a tremendous resource for charitable nonprofits.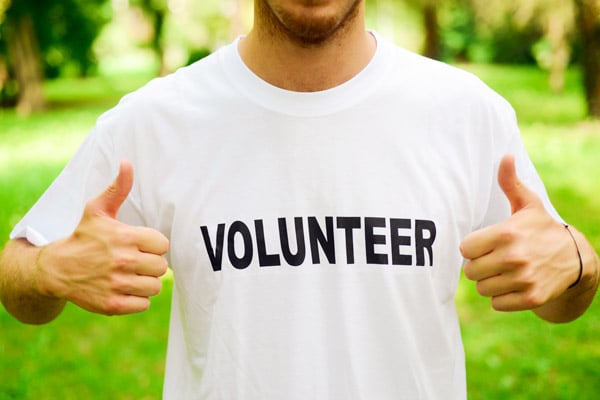 Absent volunteers, many charitable nonprofits would not be able to conduct programs, raise funds, or serve clients.
The vast majority of board members who serve on charitable nonprofits' boards are volunteers. According to the Bureau of Labor Statistics, volunteerism peaked between . This article was published a few years ago. The options for Facebook fundraising were much more limited then.
Take a look at the newest options. 6 Core Capacities of impactful nonprofits. Research shows that the health of a nonprofit can be assessed using 6 core capacities: leading, learning, overseeing, generating, planning and managing.
Cornerstone for Nonprofits provides a comprehensive learning and talent management solution designed to help the nonprofit sector transform its workforce to be more collaborative, motivated, accountable and productive employee practices.
This, in turn, drives bottom-line savings and helps achieve your critical mission. The NC Philanthropy Conference is the 14th annual conference co-hosted by the Charlotte, Triad, and Triangle chapters of the Association of Fundraising Professionals.